Rental Properties in Bloomington, IN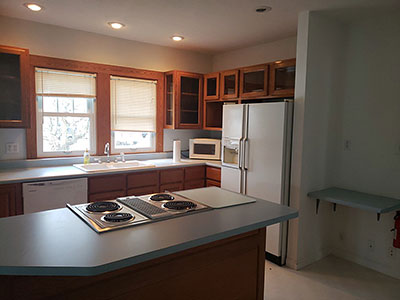 Renting is a great alternative to buying a property because it doesn't require as much of an investment. You can afford a larger home at a desired location and there's no need to worry about things like bank approvals, mortgage, interest rates, etc. There's no shortage of interesting rental properties in Bloomington, IN so whether you're a student, young professional, entrepreneur, or a retiree, options are available.

Companies like Cream & Crimson provide can help in your search for the best properties. They have a large portfolio of different residential and commercial properties. You don't have to deal with multiple property management companies or landlords, which can make the search easier.


Leasing Properties in Bloomington – The Benefits
Different people have different opinions on the benefits of leasing or buying. It depends largely on your personal requirements and financial circumstances. Here's a look at the benefits of renting a home in Bloomington:


Lower Initial Investment – Most banks will ask you to pay around 10 to 20% of the home value in down payment. That can prove to be too expensive, especially for young people looking for their first home. Landlords and property management companies only require a deposit. Some might require you to pay the first and last month's rent upfront as well. The initial investment amount is still lower than the down payment for a loan.


Repairs – Repairs are some of the biggest on-going costs of homeownership. You need to set aside a small percentage of their home's value for repairs every year. This can also be a hassle because you need to look for trustworthy contractors, make room in your budget, and ensure the property isn't damaged during the renovation process. In rental homes in Bloomington, the responsibility of repairs usually falls on the landlord. You won't have to worry about things like leaking faucets or malfunctioning washers.


Relocating is Much Easier – Many people choose renting as an option because they're not tied down to one place. It's easier to pack up and move to a different location when you're renting a property. You can wait until the lease has ended, terminate it with a fee, sublet it, etc. If you own a home, you might need to sell it or lease it. Both of these options are time-consuming and difficult to manage.


The Best Properties on Lease
Leasing in Bloomington, IN is a great choice because you can find attractive prices and deals here. There's also a wide range of commercial rental properties available so you can even start business with relatively low investment if needed. You can find options of different sizes ranging from 1-7 room homes to 600-5000 square feet commercial properties.

Bloomington also offers a wide range of rental properties for college students and young professionals. You can find apartments at attractive rates that can easily fit a college student's budget. Companies like Cream & Crimson Properties offer a good selection of well-maintained properties that you can live in comfortably. Explore their website to see what options are available to you.


"MORE ARTICLES"
Properties For Lease in Bloomington
Bloomington Properties for Lease