Properties For Lease in Bloomington, IN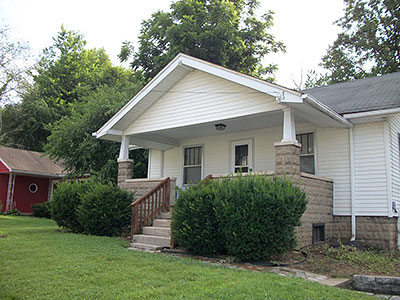 That's why companies like Cream & Crimson Properties are convenient. They have a large selection of both residential and commercial properties. You are spoiled for choice but only have to deal with one landlord or property management company. This can make your search for properties for lease in Bloomington, IN much easier.


Factors to Consider While Leasing Properties in Bloomington, IN
There are several factors to consider while leasing properties to ensure you find the right choice. Renting is a long-term commitment. It is a hassle to move after you've settled in because you might need to start property search anew. That's why renters are advised to take time to consider their options carefully. Here are some factors to keep in mind:


Space Available – Rental properties in Bloomington come in different sizes and configurations. It is important to take size into consideration, especially if you're on a tight budget. For example, if you're just a family of two and have no intention of expanding it anytime soon, getting a rental property with more than 3 or 4 bedrooms can be a waste of money. On the other hand, if the property is too small, you will feel crowded and won't have enough space for your possessions.


Location – Some people don't take the location of their leased property into account and experience problems because of it. Location plays an important role in everyday life. The location of the residential property determines accessibility to work, school, and amenities. The location of a business property can determine just how successful the business can be.


Terms and Conditions – Different property owners have different requirements from their tenants. For example, some properties don't allow pets or may charge an additional fee for them. You need to take these aspects into account while leasing property in Bloomington, IN. Read the terms and conditions carefully before making a choice. You can easily find the required information on the rental company's website.


Level of Maintenance – The last thing you want is to deal with problems like poor plumbing, pests, or malfunctioning laundry while living on the property. That's why it is important to choose a property management company or landlord that truly invests in maintaining their rental property well.


Customer Care – A responsive and helpful property manager can make life much easier for tenants. While choosing a service provider, take time to make sure the company provides good customer service. Look at how they communicate and check whether they provide different communication channels like emails, phone numbers, online renter portals, etc.


Companies like Cream & Crimson Properties offer a good selection of well-maintained properties that you can live in comfortably. Explore their website to see what options are available to you.


"MORE ARTICLES"
Bloomington Properties for Lease