Indiana University Apartments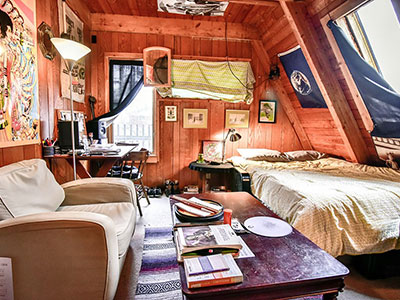 Searching for available apartments around Indiana University can be fun and exciting. You can do this online or by looking around Bloomington and neighboring areas. Most of these apartments are in strategic areas to cater the needs of students like you who are looking for off-campus accommodations. However, getting the best apartment that suits your needs and budget is not an easy task. The selection process will consume much of your time since most of them offer similar rates and amenities. You can find offers below $1,000 per month for single bedroom units but they may lack the amenities you need. If you are a minimalist and doesn't want to spend too much on rental fees, this price range will be perfect for you. You may also consider renting upscale apartment units with 2 or more bedrooms. This option is a bit expensive, but you will get bigger space and better amenities. There are a lot of them in the city, so it is best to request a showing before you pick one. Preparing a checklist of your preferred Indiana University apartments will also help you find those that offer lower rental fees.

Your other option is to ask help from professional property managers like us at Cream & Crimson Management, LLC. We have been helping students find the best IU apartments in the Bloomington area. Call us today.


Trusted Property Managers of Indiana University Apartments
Cream & Crimson Management, LLC understands the predicament of most students when it comes to apartment selection. Typically, a student will choose an apartment near the campus to reduce travel time. However, finding one with the lowest rate can be a challenging task. Some of them may charge above average rates because of their proximity to the school. There are also some IU apartments with stricter rules so you should consider these factors before choosing your second home in Indiana.

Your search will be much easier if you will rely on the services of a trusted property manager of Indiana University apartments. Cream & Crimson Management, LLC has years of experience managing rental properties and apartments in Bloomington and nearby areas. Our extensive list of rental apartments suits the needs of students and individuals who are looking for well-furnished apartments.


Selecting the Best IU Apartments
As property managers, we want our clients to be more than happy with their chosen apartments. We help them in the decision-making process by presenting properties that suit their requirements. We don't just label them as the best IU apartments, but we also ensure that our clients will be satisfied with the apartment's features and amenities. The average rental for apartments near Indiana University is around $1,435/month, but we also have units under the $1,000 mark. The rental fee depends on the location, size, and other amenities in the property.

Here are some of the factors you must consider when choosing an IU apartment:


Rental fees
Accessibility
Community
Location
Terms of lease
Amenities

Please call us at 812-822-1033 so we can discuss your desired location, preferred amenities, monthly rental budget, and other preferences.