IU Off Campus Housing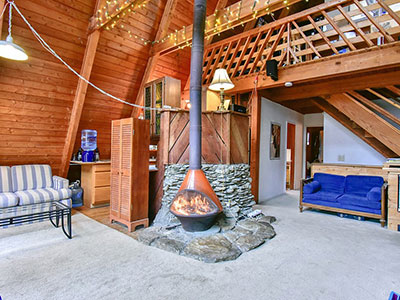 Off-campus living is the primary choice of most college students. Statistics show that 87% chose this option compared to those who opted to stay in dormitories or on-campus housing. The perks of living outside the campus is just one of the reasons why majority of students prefer to live off campus. If you are still searching for your second home in Indiana, an off-campus housing is a good option. It is easy to find one that suits your preferences since there are a lot of well-furnished apartments and housing units around Indiana University. Your next move is to find reliable property managers with excellent listing of IU off campus housing. Here at Cream & Crimson Management, LLC, we have several available rental properties for off campus living. We will help you get your dream home by considering your needs and budget. By dealing with experienced property managers like us, you can expect a hassle-free stay in your new home or apartment. We are confident that you will not regret after signing a lease agreement with us since we have well-maintained and fully furnished rental housing units. Schedule an appointment today by calling 812-822-1033.


The Benefits of IU Off Campus Housing
Renting apartments near Indiana University is still the best option for college students like you. They offer benefits that you would not enjoy in an on-campus housing facility. We admit that some students do not want the hassle of apartment hunting, so they just choose to live in any of the university's 13 residence halls and 11 apartment complexes. However, living in a crowded housing complex may not suit your personality. You may also want a quiet place to stay or prefer a much bigger space for your study. Another benefit of opting for IU off campus housing is you don't have to leave the apartment during summer, Christmas vacation, or between semesters. You can stay all year round in your apartment if you pay your rental dues. Lastly, you can still find budget-friendly apartments near the university. A 1 bd/1 bath apartment south of Bloomington area, for example, only cost $650. It has a spacious bedroom with a well-designed living area. This unit is a great pick since it is close to numerous outdoor trails, parks, malls, and other amenities.


Why Choose Cream and Crimson Management?
Cream & Crimson Management, LLC is committed to provide our tenants the best experience possible. As property managers, we ensure the complete satisfaction of our clients by offering premium services and well-kept rental homes. Our IU off campus housing units are strategically located in the Bloomington area so students have easy access to shopping malls, parks, and other important amenities. You need not worry about travel time since most of these apartments are just minutes away from the university. We also offer 24/7 emergency maintenance to meet your needs and ensure your safe stay in our units.

Cream & Crimson Management, LLC has 60 prime rental units so we can cater to the distinct needs of every IU student. If you are looking for affordable apartments near Indiana University, we are the right people to call.